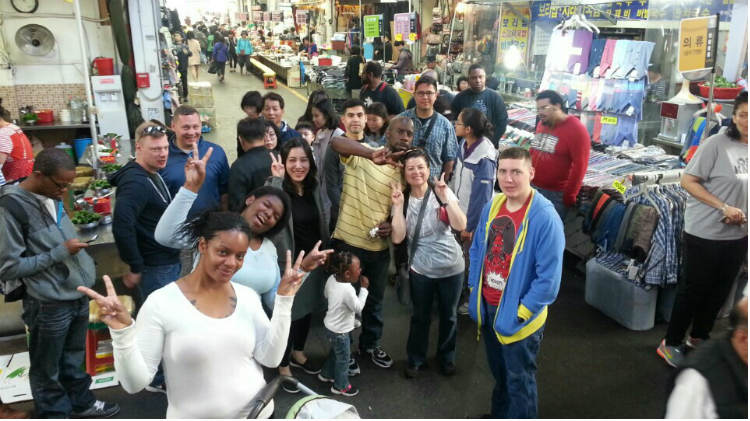 Note: This event has already passed.
Date: Oct 21 2017, 11 a.m. - 5 p.m.
Camp Walker Community Activity Center
The adventure begins at Camp Walker lodging at 9:15 a.m.
Along the way we will share with you how to purchase subways cards and tokens, navigate and ride both subway lines and the monorail, explore a traditional Korean market and the downtown area including Dongseongno, the busiest street of downtown Daegu. Explore some of Daegu's famous alleys such as Yasi-golmok Alley, Gyodong market food alley, Gyodong market electric device alley and coffee shop alley, and learn how to return to Camp Walker on the subway.
Registration Info
Reservations required at the Camp Walker or Camp Carroll Community Activity Center.
Contact