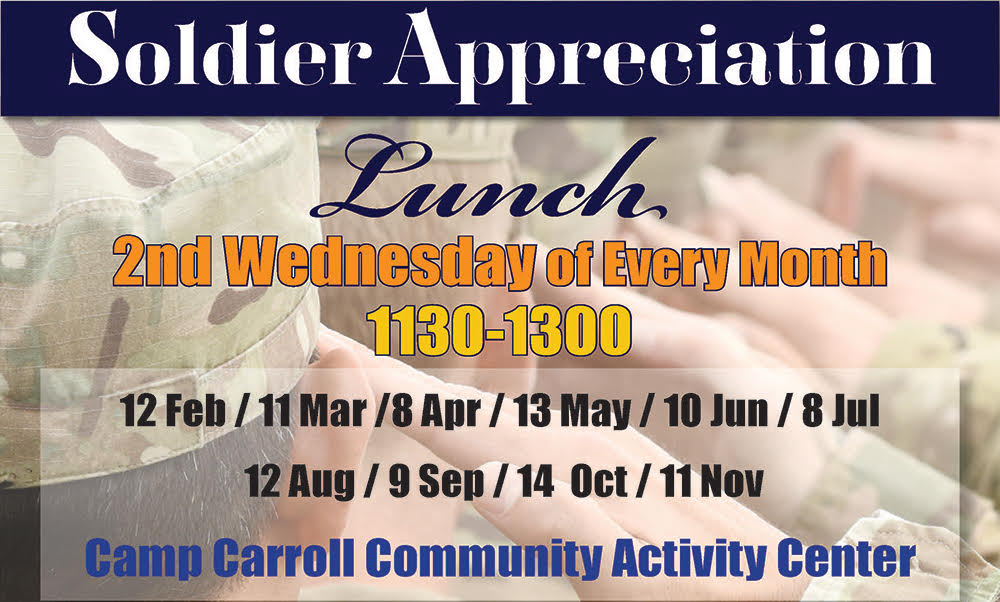 Soldier Appreciation Lunch
Date: Aug 12 2020, 11:30 a.m. - 1 p.m.
Free Lunch for Soldiers, KATUSAs, Retirees, and First Responders.
Served at the Camp Carroll Community Activity Center.
1130-1300 on the 2nd Wednesday of the Month.
Family and MWR would like to say Thank You for your service by serving you a free lunch. Come by the Camp Carroll CAC and pick up a lunch prepared by States Grill. We provide a sack lunch so it is easy to grab and go for anyone who wants to enjoy this opportunity. We thank you for your service!
This program is sponsored by the Gary Sinise Foundation.