DAEGU CYS Recruitment Fair
Start your CYS Career Today!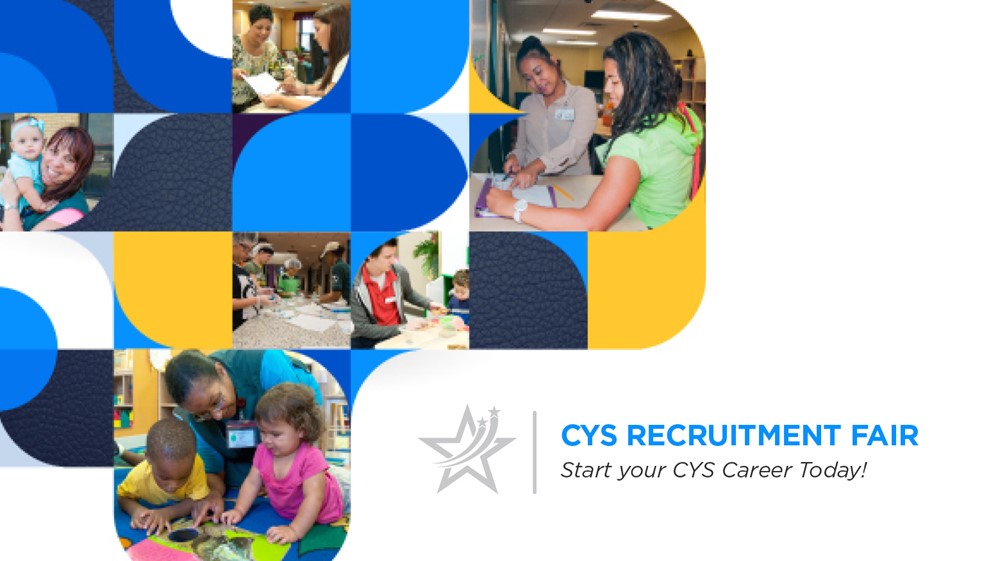 Ready to start a new career as a Child & Youth Program Assistant (CYPA) with great pay and benefits? How does a $200 recruitment bonus upon appointment to the position sound, PLUS an $800 retention bonus* at the six month mark.
CYS employment comes with great benefits:
Career Progression
Training tied to salary increases and promotions
Access to Childcare
Flexible Work Hours
Insurance Coverage, including medical, dental, vision, and life
Paid Leave
Travel Opportunities
Hourly rates of pay are based on qualifications:
Entry Level: $1.67-$13.38
Skill Level: $12.76-$15.08
Target Level: $14.33-$16.93
There Are Two Ways To Apply!
Choose the one that works best for you! Applicants can either apply on USA Jobs (Sep 23 - Oct 20) or virtually (Until Oct 20). Keep reading to learn how to successfully apply.
(1) USAJOBS Application Option:
Apply on USAJOBS now until October 20!
(2) Virtual Application Option:
Step 1:
*Email required documents (in PDF format) until October 20, 2021.
Step 2:
Wait to receive an email notifying if you were referred for an interview. Remember to include your email address on your resume.
Step 3:
Be available for phone interview! If you're email says you were referred, you will receive a phone interview.
*Emails sent after 12 p.m. Oct 20 will not be considered for hire during the fair. Or you can apply via USA Jobs.
Documents needed to apply:
Current resume with current email address, physical address, & phone number
High School diploma/college transcript(s)
Completed CYS Interest Questionnaire
PCS Orders (if applicable)
DD214 document (if applicable)
Reference information for 3 individuals (Names, email address, & telephone number)
Qualifications and Conditions:
Must be at least 17 years old, a dependent of a Service member or Department of Defense Civilian Employee and in pursuit of a high school diploma, OR must be at least 18 years old and have a high school diploma/GED
Communicate effectively in English (written & orally)
Satisfactory completion of pre-employment and background checks
Health assessment and immunizations
Physical ability to lift 40lbs
Walk, bend, stoop and stand on a routine basis
**Recruitment and retention bonus: A $200 recruitment bonus will be paid to the applicant upon appointment to the position. An $800 retention bonus will be paid to the employee after 6 months of satisfactory employment. Eligibility for these incentives and bonus will be applicable to newly hired individuals selected from this Fair only.
Child Development Center (CDC)

Military DSN (315)763-2262
School Age Center (SAC)

Military DSN (315)763-2266